Posted on
By Alex Kuch
Posted in Alex and Ani, Arm Party, Beads, Bracelets, Gemstone, Leather, Mantra, Metal, MI Bracelets, Oil Bar, Stackables, WillowSkye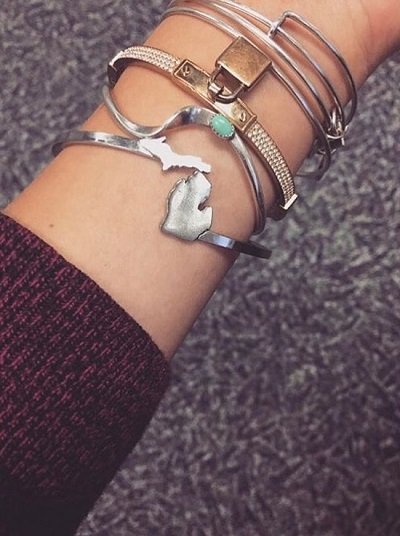 It's all about the accessories, especially the arm party.
Now days you see people with their wrists stacked high in bracelets. Yes it is the big thing, but to many people it's much more than that. Often times many of the bracelets people wear hold a great deal of meaning to them. Whether it's an Alex and Ani, a mantra band, a beaded bracelet, or Michigan bangle you never truly know the meaning that could be held in one little charm or accessory.
Accessorizing is a way for people to tie their look together with the perfect touch and even to express themselves. You can wear one bracelet, stack 2, 4, or even 7. Some people believe you can never have too many bracelets stacked. Do what you love and wear them proudly.
The next time you put your bracelets on think about the meaning that some of them may hold. What's in your arm party?