I think we can officially say spring is here! That means its time to refresh your wardrobe!
Seriously, that may have been the longest and coldest winter of all time.  Okay, kidding. Definitely an exaggeration, but it was brutal. Thankfully, spring is officially showing its face.  Now we can enjoy all the new arrivals!
The best part about moving from winter to spring is the change in colors.  We go from the neutral, dark, and dull colors to beautiful, bold colors.  This jumpsuit is AMAZING! It's one of those that if you were to see it on the hanger you would be like "mehhhh", but then you put it on and are in love.  The front of the jumpsuit has two long ties that wrap around and tie at the waist. This creates the perfect fit for your shape.  You can't ever go wrong with a jumpsuit.  Its easy to style with a nude heel and simple accessories.  This is a chic, statement piece that will carry you through spring and summer!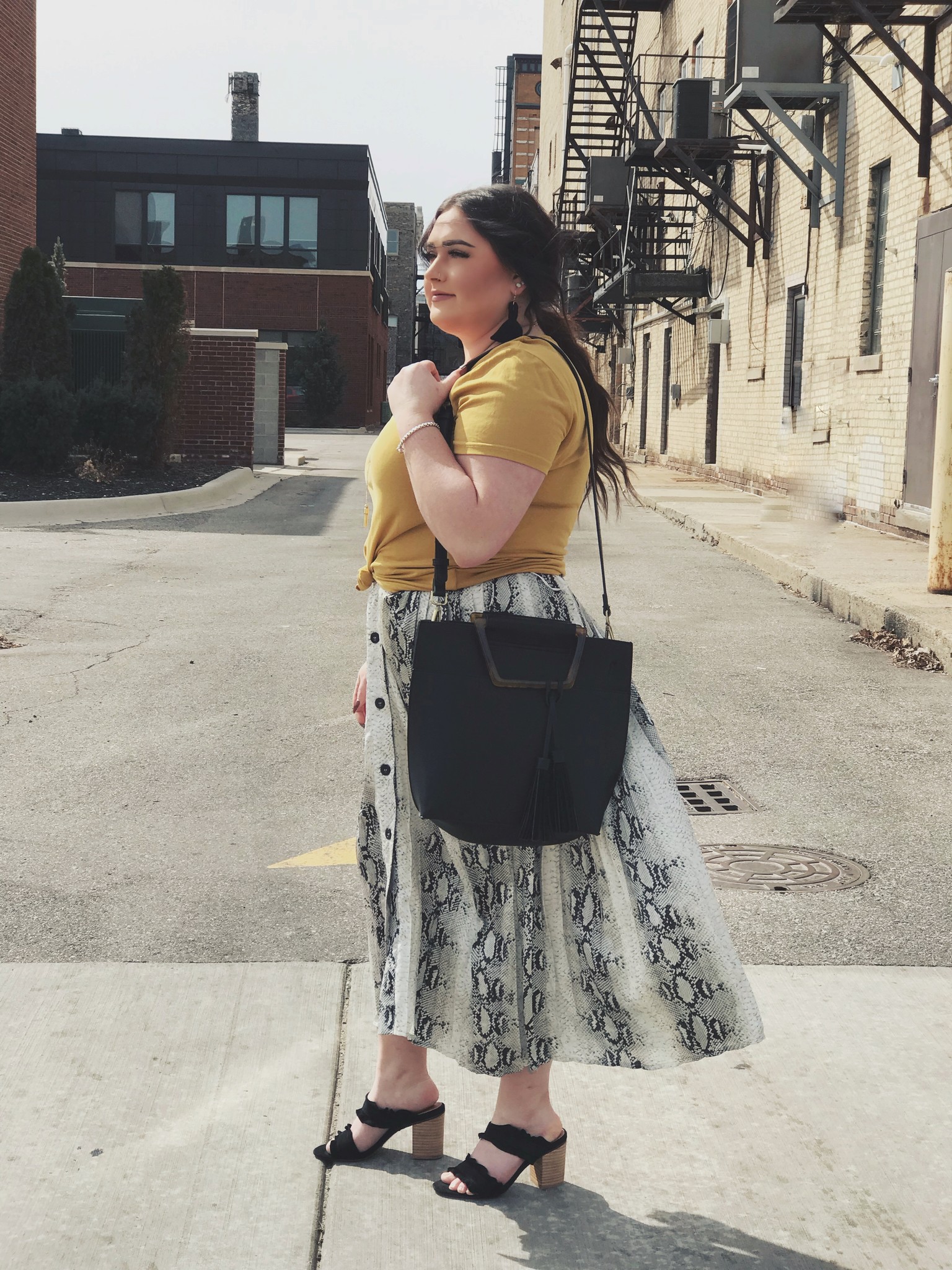 I don't know about you, but we are swooning over all the animal prints lately.   We can't get enough leopard and snakeskin in our lives!  Ashley is rocking this pleated, snakeskin skirt for a cute everyday look.  This skirt is versatile to style from day-to-night.  Style the skirt with a bright tee, knotted at the waist to add a little pop of color to your look.  Dress this look up with a heel and statement earrings.  Looking to style the skirt for more of a casual day?  Simply throw on a jean jacket and converse and you're good to go. You do not want to miss out on this skirt!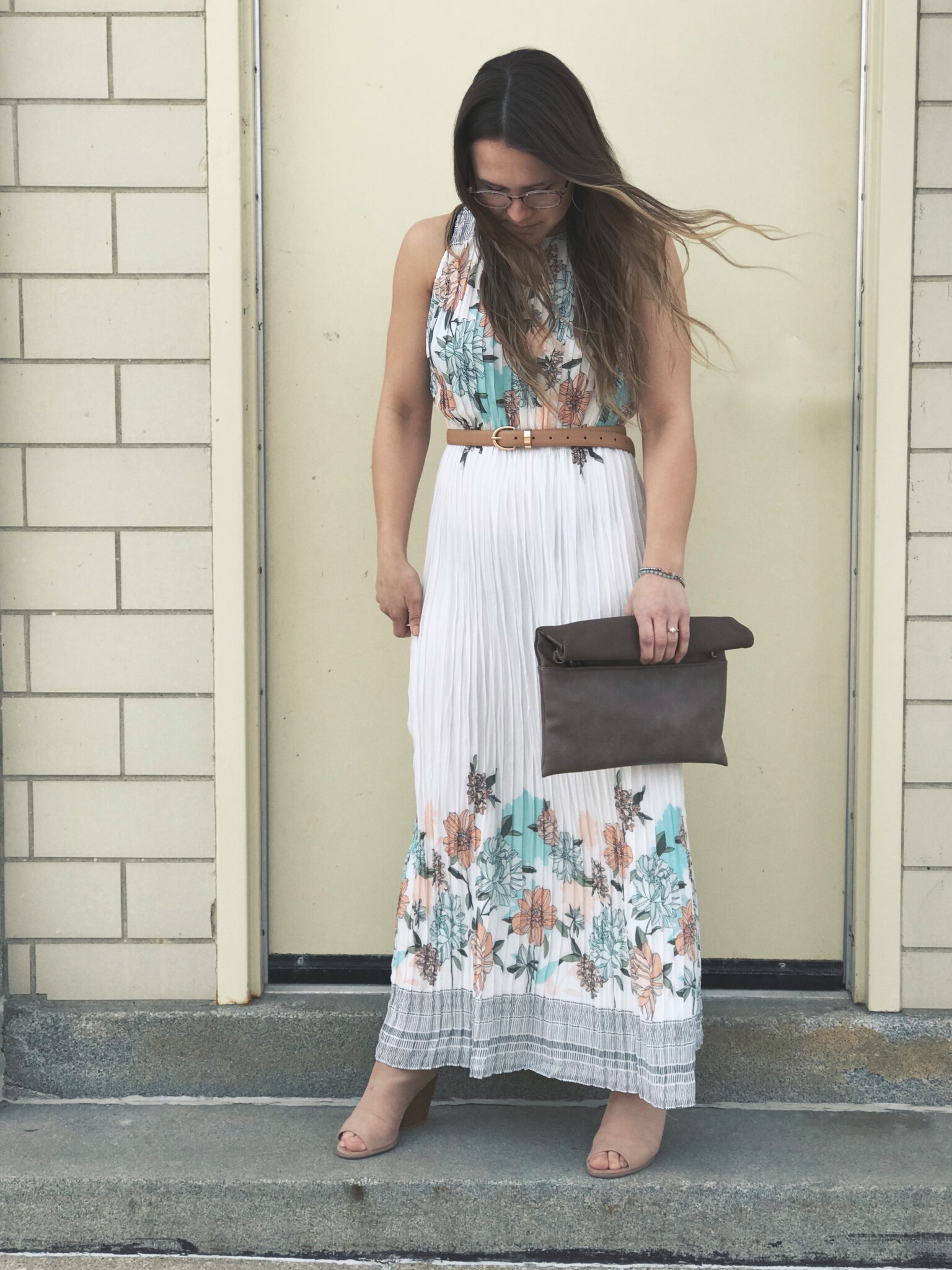 You know spring is here when all the bright floral prints start showing up in stores. Floral is a classic print that you can style for years to come.  This white maxi dress is absolutely stunning!  Not only does it have a pastel floral print, but it is made with unique, pleated chiffon fabric.  It cinches in at the waist with elastic to create the perfect fit.  We styled it with a nude belt and heel to tie the look together.  This is the perfect look for Easter, a bridal shower, or any spring or summer event you may have.  This dress is available at both locations.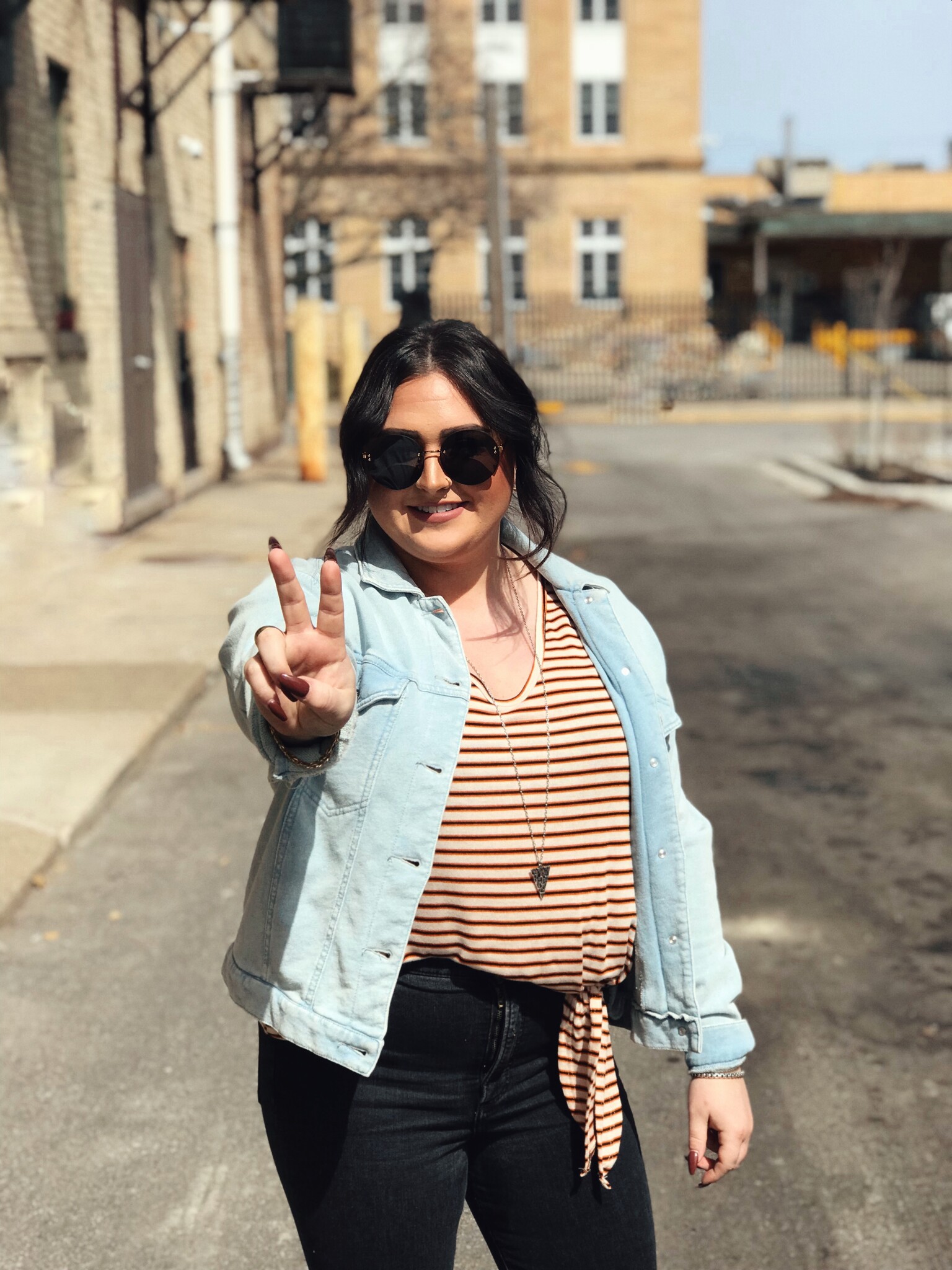 This look is giving us all the good vibes!  Stripes are always a good idea.  Especially, this tank! It is the perfect mix of colors (peach, rust, and black).  It is super soft and trendy with the tie detail at the waist.  You can style it for everyday with a pair of black jeans or distressed jean shorts.  Throw a jean jacket over it for a cooler day.  The best part about this jean jacket is that its actually a knit, so its super comfortable and moves with you.  Looking for a new pair of sunglasses?  We've got you covered! Snag yourself one of our new pair of Freyrs glasses before they're gone!
We're ready for Spring, are you?  Stop in to our Bay City store, or check out the site to shop all the new arrivals and refresh your wardrobe!