Stylecomm is this Saturday! We have lots of spring outfits being featured in the show.
Stylecomm has the look and feel of a real fashion show. To top it off there are several local pop up shops that will be there. We will have our booth there featuring all of the looks from show so you can take home the looks from the runway that day!
The looks from the show range from everyday looks, sporty, to dressy. Each look is styled by our team from head to toe, with accessories to complete the perfect look. Here is a sneak peek at one of the work casual looks for the show.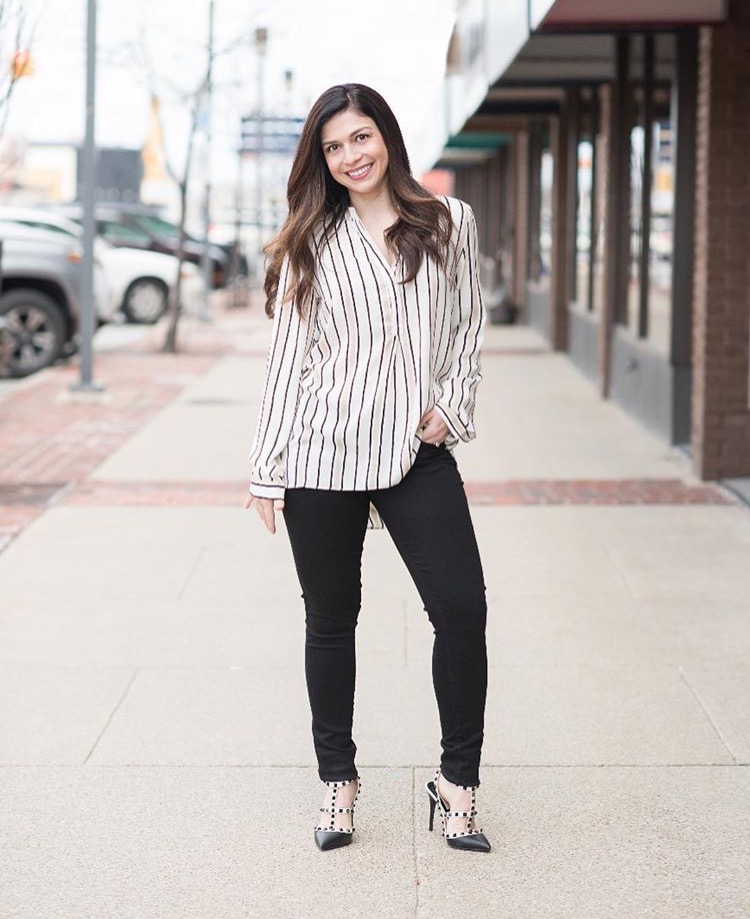 This look features a white blouse with tan and black stripes. This top is a classic staple for your wardrobe; it's perfect for work or everyday wear. We paired the blouse with black skinny jeans and black heels. You can complete this look by adding an oversize tote bag.
You won't want to miss the show, there is still time to buy your ticket. Come on in to the store or head on over to the site to order yours today! We look forward to seeing you at the show and showing you all of the looks for spring!