Posted on
By Alex Kuch
Posted in Animal Print, Comfort, Detroit, Fashion, floral, Jean Jacket, Jumpsuit, Leopard, Spring, Style, Sundress, Sweatshirt, Tattoos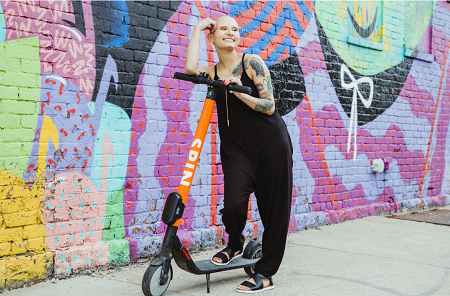 There is so much beauty in tattoos and fashion, so why not combine both into one shoot?
We had so much fun being a part of the tattoos + fashion shoot last week.  All of the photos showcase the beautiful art on these gorgeous women.  Plus, they are rocking Ferne styles for spring and summer.  Here is a sneak peek of a few of our favorite looks.
The weather in Michigan may not have fully made up its mind yet, but we're done waiting.  We're ready for spring and summer.  Warmer days means bring on all the sundresses.  This mustard, mini dress is giving us all the feels.  It has an a-line silhouette, creating a flattering shape.  We are loving all of the little details: the buttons, tie on the bodice, and the little cut out.  It's a cute and edgy.  Style it with a wedge for date night or with a pair of converse for more of a casual look.  
YESSSS.  If you haven't already snagged one of our custom Detroit sweatshirts or tops you're missing out.  This red, cropped crew neck is life.  Not only is is oversized and relaxed, but it is super soft.  It's a go to for a chill day with joggers and a pair of sneakers.  Or style it with high waist, button fly jeans and sandals for a Tigers game.  DM or e-mail us to buy yours today!
I don't know about you all, but we're still living for all things animal print.  We're jumping into spring in this harem, leopard print jumper.  It is a relaxed, slouchy fit with angled detail on the legs.  This jumper styles perfect with sneaker bottom sandals for a cute, effortless everyday look.  Or dress it up with a belt at the waist, and a peep toe bootie.  Add a little pop of color with a fun tassel earring and a clutch.  Shop this jumper at both locations.
Seriously, what isn't there to love about this look?!  The jumper is to die for, from the rust color to the subtle polka dot print.  And that back though.  The crisscross, open detail is perfect to show off a beautiful, lace bralette.  Or wear petals and leave the back completely open. 
This jumper is perfect for spring, summer and fall.  It's so versatile, you can style it for day-to-night  with the right accessories.  We styled the look with handmade jewelry from KaraLyn Street.  The long spiked earrings make a statement and accents the earth toned wrap bracelet.  From head to toe this look is perfect. 
Living for all the floral prints, always.  This maxi is stunning.  The print is muted with the perfect mix of greens and pops of color.  It's a classic style with a little side slit to give it a little bit of a sexy feel.  The perfect maxi to pair with a necklace and heels for a summer wedding. Or style it for everyday with a jean jacket and sandals.  You can't ever go wrong with floral.
This look is absolute perfection.  Not only is it styled perfectly, but it is all about comfort. First of all, its black so it can't get much better than that. This knit jumper, is super slouchy and relaxed.  It's essentially a really cute sack LOL  It styles perfect with a jean jacket over it and sneakers for a casual, everyday look.  You can dress it up for a night out with a moto jacket and a sneaker bottom sandal.  This jumper is actual life.  You will live in it 24/7.  
All of these babes killed it! Shop all of the looks in Ferne Detroit
Photographer - Clever Candid Photography - @clevercandidphotos
Clothes - Ferne Detroit - @shop_ferne
Jewelry - Karalyn Street - @karalynstreet

Models- Marisa Kimmel- @marisakimmel

Shelby Meyers- @_shelbymeyers

Becca U- @itsnotthatserious__

Sam R- @samradatz
Makeup - MultiMedia Academy - @mmamakeupacademy

Sarah X Artistry - @sarahxartistry

Katie Klein - @katieklein_styles

Kyrstal Herron - @krystalcookie15